Written by Ross Sheil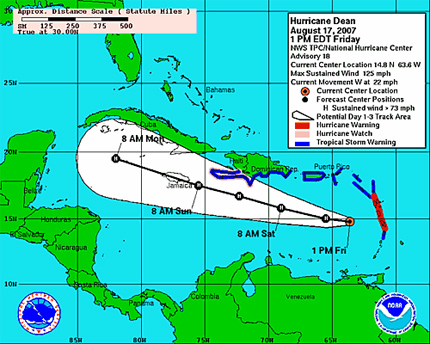 Hurricane Dean has remained on course to make landfall in Jamaica on Sunday, sometime after 8 a.m. The map from the United States' National Hurricane Centre (see above) shows Dean passing directly over the island.
The hurricane has already killed one person in St. Lucia.
Currently a category three hurricane with 125 miles per hour winds Dean is expected to continue strengthening.