Wednesday, September 5th, 2007
Amid fears of a violent election, an abiding memory of this election is how easily 'rival' supporters mixed. Yes, there were several murders, and while one murder will always remain one too many, there wasn't anything of the level to feed the headlines of the international media who came to Jamaica for Election Day - possibly in the expectation of such an occurrence.
RJR Reporter/Producer Rohan Powell managed to grab several photographs of this People's National Party (PNP) supporter (below) at Clan Carthy High School polling station in the South East St. Andrew constituency, who went out of his way to greet his opposites in the Jamaica Labour Party (JLP).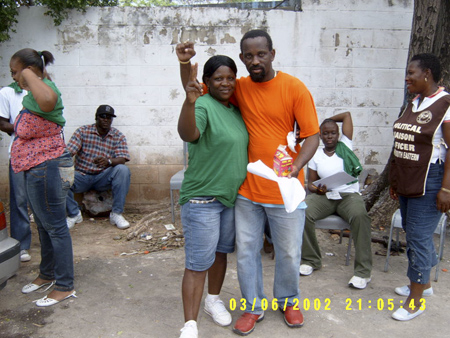 Meanwhile (below) at Kingston High School polling station in the Central Kingston constituency, the 'dogs of war' never bared their teeth; this JLP mutt was quite happy and kept on a leash.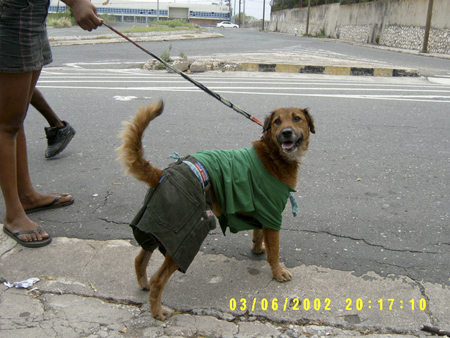 Perhaps you have your own photos, videos or stories from Election Day and the campaign? Email: ross.sheil@gleanerjm.com