Written by Howard Campbell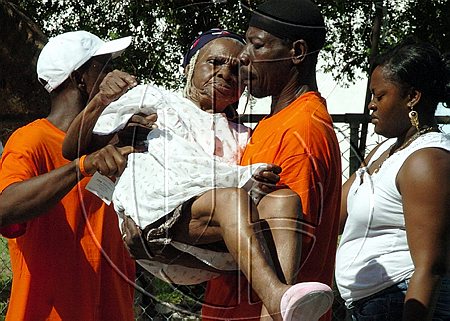 Photo by Junior Dowie, Staff Photographer: Helping hands assiss this senior citizen as she polls her vote at the Vauxhall High School today.
A power outage disrupted voting at Vauxhall Comprehensive High in the East Kingston and Port Royal constituency.
That incident prompted chaos and some voters were becoming impatient. The power was soon returned, but the voters still had to contend with the lengthy lines.
The other polling stations in the constituency were incident free. Philip Paulwell of the People's National Party (PNP), Peter Sangster of the Jamaica Labour Party (JLP) and Opal Slater of the National Democratic Movement (NDM) are contesting this constituency.