Written by Richard Morais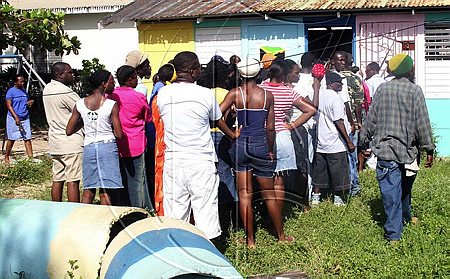 Photo by Richard Morais: votes queuing to vote in Falmouth, South Trelawny.
The election process in the South Trelawny constituency can be described as brisk, but nobody will be going anywhere soon. The turnout is massive and the voters are waiting patiently in line.
Voters are complaining that the process is taking longer than they are accustomed to.
However the polling stations opened on time in the constituency with Doneth Brown-Reid of the People's National Party (PNP) challenging the Jamaica Labour Party's (JLP) Marisa Dalrymple-Philebert.